Start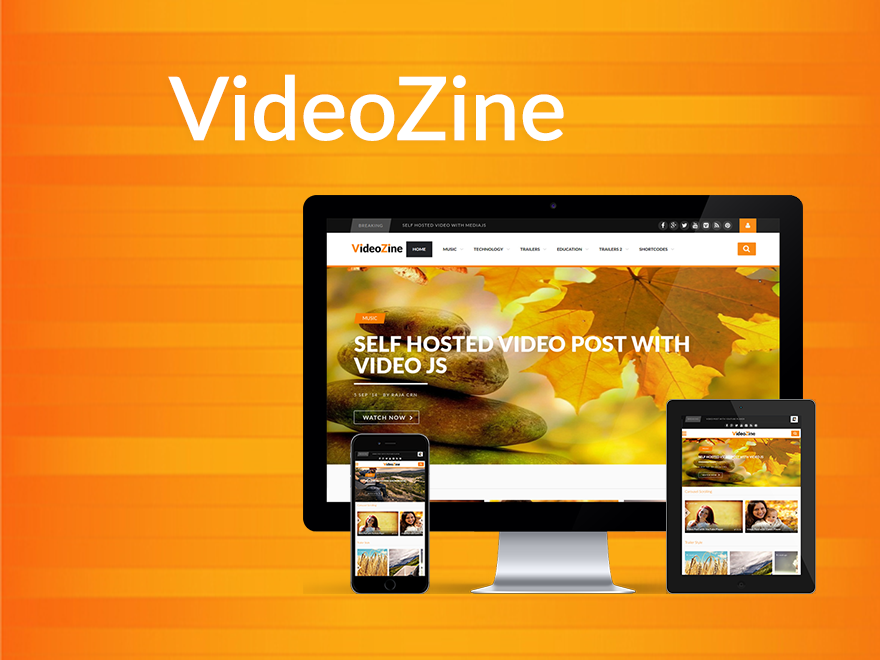 Thank you for purchasing our theme. If you have any questions that are beyond the scope of this help file, please feel free to post your question in support forum. Thank you so much!
Support
We are always ready to give free and Unlimited support to all our theme buyers. If you don't know anything about WordPress, Our dedicated Team will setup a theme installation for you.
We Are Just a Click Away:)
Use our Support forum to Ask your question. Only Verified Customers can create support question. So, please use this to get support quickly.
Installation
Using the FTP Method
Download the compressed theme package from ThemePacific and extract the theme ZIP file
In the extracted folder you will find 'videozine.zip'.
Using your FTP client like FileZilla, upload the Extracted VideoZine folder into the /wp-content/themes/ folder on your server. This may be difficult for some users.
Now, Go to WordPress dashboard and Activate the Theme in Themes page.
Using the WordPress Method(Recommended)
Please Extract the Theme Zip file from the Downloaded Theme Package and upload that Zip file. Don't Upload the entire Downloaded Theme Package.
Login to your WP Dashboard and then Navigate to Appearance > Themes .
Now click on the "Add New" Link.
Then, Click on the "Upload" button, Choose the file called VideoZine.zip
Click the "Install Now" button.
Activate the theme
Import Demo Data
Demo data will create VideoZine Demo like site. So Don't use this file, if you have blog already.
There are 2 ways you can import the demo data.
1. One-Click Theme Import
ThemePacific One-Click Demo Installer will import and create the site like VideoZine Demo with Just One-Click. This is Hassle-free way to experience the VideoZine theme.
ThemePacific One-Click Installer will import demo posts, pages, comments, custom fields, categories, tags, media files, Widgets, menus and necessary options.
In this Process, You WordPress settings, posts and other data's won't be affected.
Also note that, Importing will take few minutes to complete.
Go to WP Dashboard > VideoZine > Import Demo Data
Click the Import data button to start the One-Click Theme Install. That's it,your site is ready
2. WordPress Import
If the One-Click Installer fails or something goes wrong, You can use the WordPress Import plugin to import the demo data files.
VideoZine Theme theme comes with demo data xml file which includes the sample posts and images to get start your theme.
Go to Dashboard > Tools > Import > WordPress
Install the plugin.
Then browse and import the tp_sample.xml file or something like that.
Theme Navigations
Theme supports 1 WP Nav menu. This Navigation Menu has the support of Mega Menu. You can setup the Nav menu here, WP Dashboard > Appearance > Menus.
Login to the WordPress Dashboard.
From the 'Appearance' menu on the left-hand side of the Dashboard, select the 'Menus' option to bring up the Menu Editor.
Select Create a new menu at the top of the page
Enter a name for your new menu in the Menu Name box
Click the Create Menu button.
Mega Menu
Mega Menu is one of the amazing feature of this theme. MegaMenu will show the recent posts from the selected category in the menu when you hover that.
Go to Appearance > Menus. .
And Create Menus as usual. Place Your Desired MegaMenu Category link as TopLevel Menu(Parent of all child menus).
After that, Go to that Category Admin Page (Posts > Categories Screen) and Click the Edit link of the Category to enable the mega menu.
In the Category Screen, Choose "Yes" to Enable the Mega Menu section
Now, The MegaMenu Will be shown for this category.
You can also create the mega-menu with or without sub-menus.
Mega Menu Trailer Style(Portrait)
To enable the long Thumbnail Image in MegaMenu, follow these steps
Go to Appearance > Menus. .

Next, Click the Screen Options link in Right side top area. There Tick the checkbox on the 'Show Advanced menu properties'
Now, In the menu box, You can see the CSS Classes (Optional) text field. In that text field, type the trailer to get the Long Trailer Style MegaMenu.
Click toSave Menu and Get Trailer Style mega-menu
VideoZine Options
VideoZine Options Panel is developed using Advanced, Solid Redux Framework and Some Extra Features added by the ThemePacific. You can pretty much control every aspect of the theme using this VideoZine Options Panel.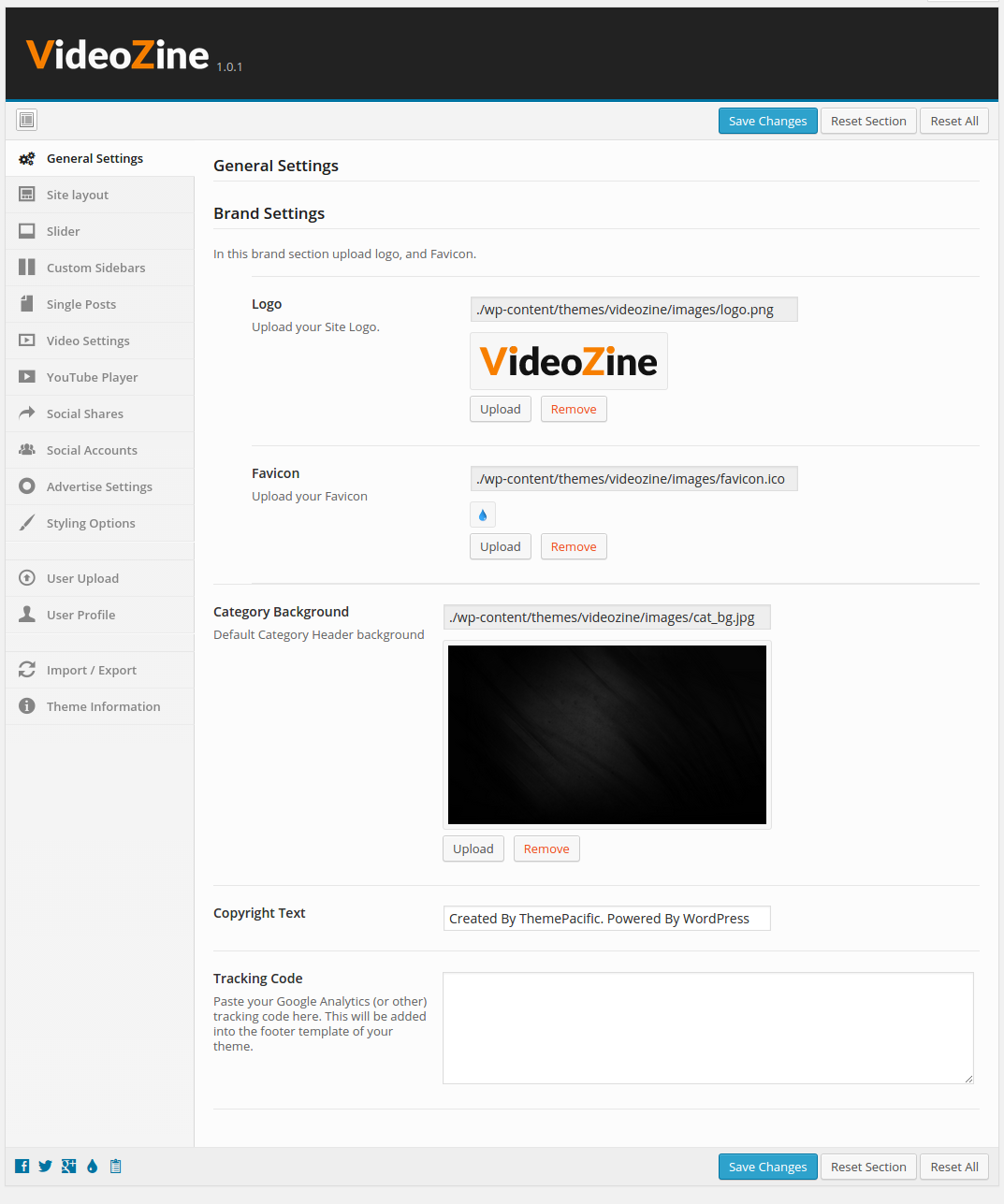 The Panel settings are self-explanatory and you don't need any docs to to set this up. Some of the features explained below.
Logo and Favicon Uploader
Go to VideoZine Settings Panel.
In General Settings tab, under the Custom logo,Click Upload and Select your logo image to upload.
Save settings
Custom Sidebar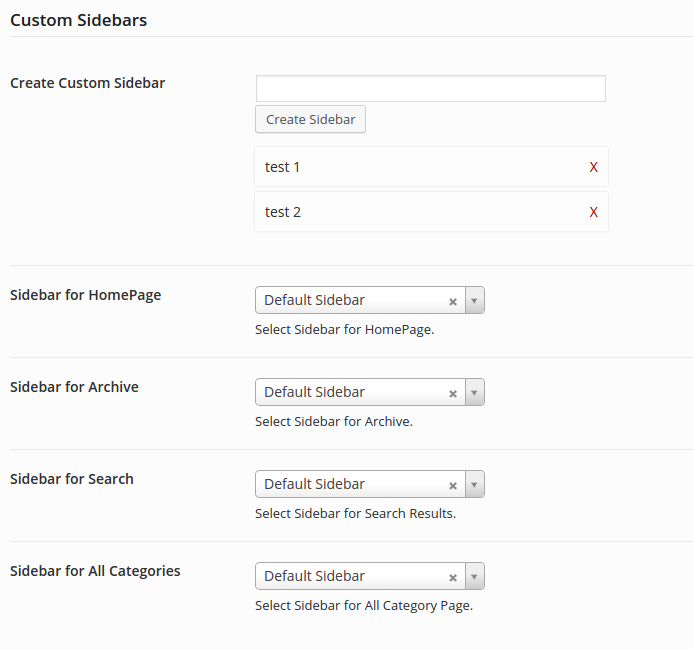 You can create unlimited Custom Sidebars and assign them to any Page in the VideoZine Theme. For each Category, You can assign unique Sidebar and place our customized widgets. Other than this, You can also use unique Sidebar for the Theme Pacific Page Builder Sections. (See the Video Below)
Video Settings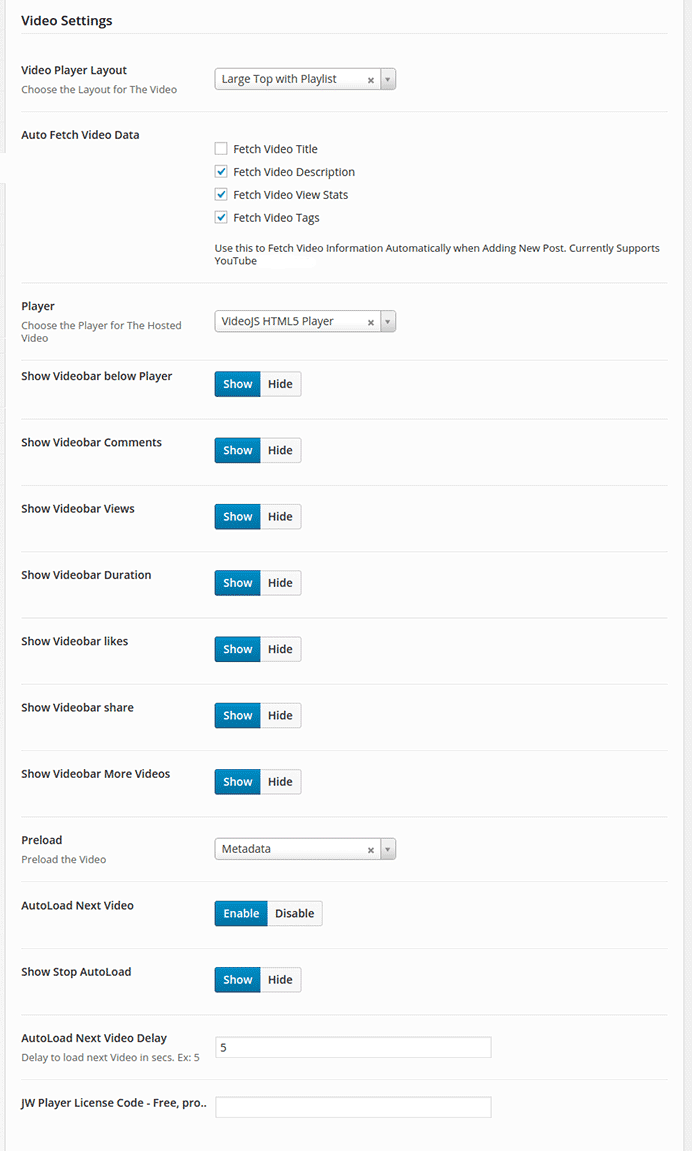 The Video Settings Tab includes, many advanced options that any video blog Should have in its site.
We've included two other players with default WordPress media elements. Therefore, there are three video Players for your self-hosted videos. That supports all the the options included in the above screenshot.
VideoZine is first theme that supports full Auto Playlist even for self-hosted videos. Like YouTube, One video ends the next video will automatically starts.(See the Video Post options Video below)
YouTube Settings
VideoZine will embed the YouTube Player Like Google+ ( video thumbnail with Play icon). YouTube Video will be loaded on-demand that allows the page to load faster.
With the Options in this tab, You can create the YouTube Player with your own options. Options includes, Remove Annotations, Hide/Show related videos in Player, Show Info, Modest branding, Show/Remove YouTube FullScreen icon in the Player.
YouTube Auto Fetch
FYI, For all videos, even for self-hosted videos, the Duration of the Video will be Auto-fetched and included in the video Post options.
In the Above Screenshot, You can see the Auto-fetch section. Using that section, You can Fetch all YouTube Videos Data into your Post and publish them in seconds. That section controls which data to be auto-fetched when you eneble auto-fetch in post editor screen.
The Screenshot below shows the WP Post editor with Auto-fetch Sections and Auto-fetched YouTube Post
Using this feature, you can create hundreds of Video posts in your Blog within a few minutes.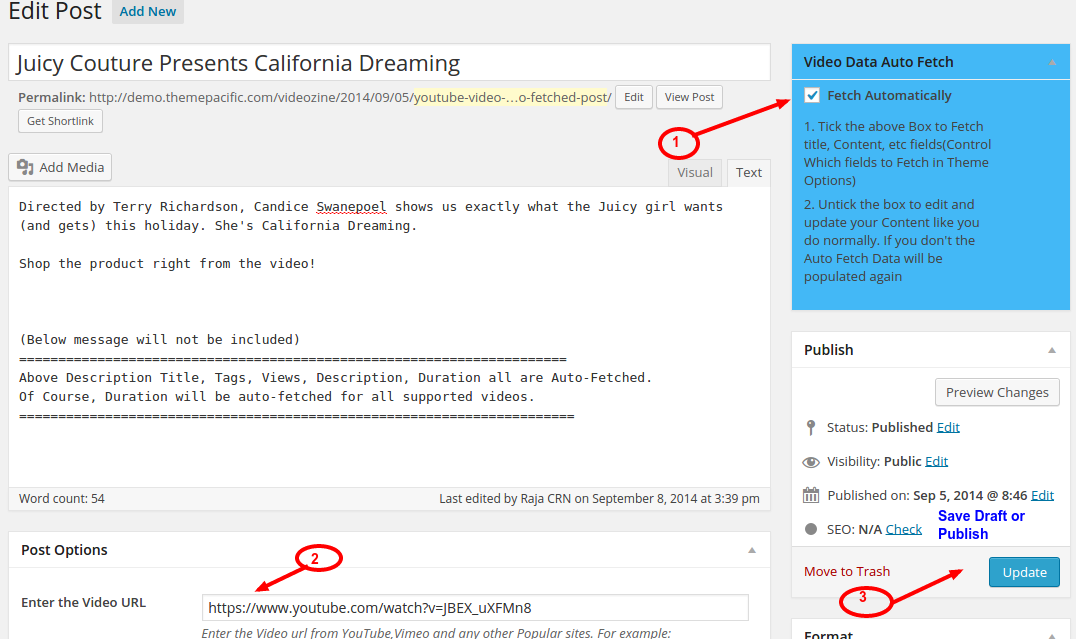 Please See the Video Below, YouTube Auto-Fetch in Video Post options
Styling Options (Skins, Fonts)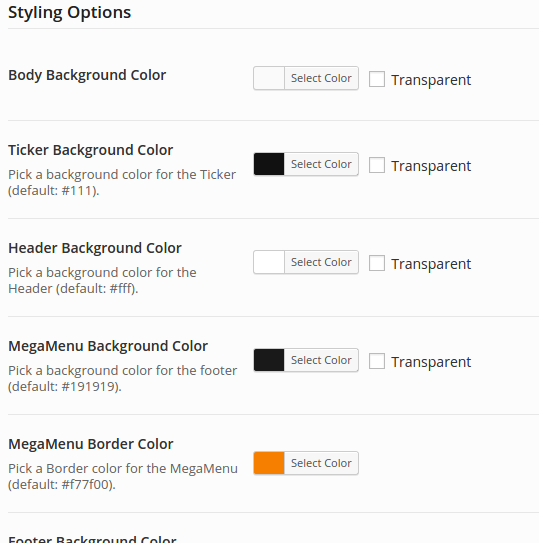 The screenshot shows some of the layout sections in this Styling options. Using the Styling Options tab, You can create unlimited Theme Skins. We've included the every elements of the Theme Layout in this section with color chooser. Using that, You can change background, link, border colors to match your imagination.
You can also change Fonts of entire using Google Fonts. More than 500 fonts are included in this theme. The Google Fonts collections will be updated using the Google Fonts Api. You will never miss any fonts from Google
User Upload Posts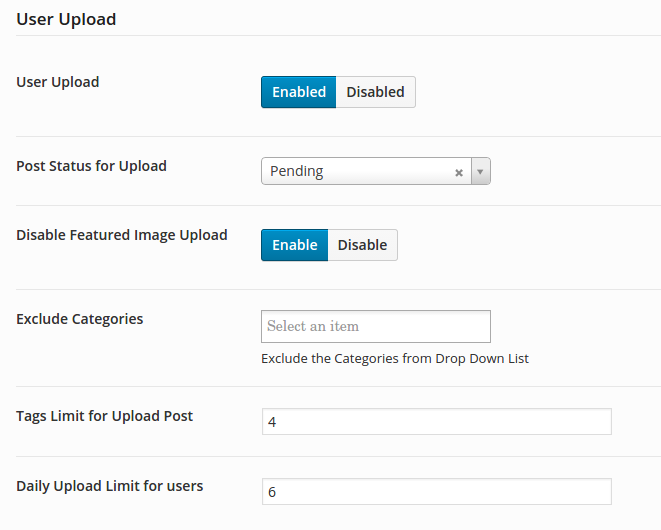 VideoZine supports user submitted posts from front-end. The Above options will help you to control this feature.
tp Page Builder
ThemePacific Page builder is the Great tool that comes with VideoZine Theme. using this page builder, you can create unlimited layouts with Drag and Drop Support.
Please Play following Video to know the full power of 'ThemePacific Page builder'.
Drag and Drop Page builder Video
Video Post options
VideoZine Theme can be used as Video posts blog or Magazine Style content Blog.
By default, the post editor screen will be selected with Video Post format. If you want other formats, change that manually.
Advanced, unique and different types of Video Posts can be created using with the help of Post Options Box under the WP editor screen.
See the below Video to know the full potential of video options box.
1. Video Post Options (Self Hosted, Vimeo)
2. Video Post Options (YouTube, Auto-Fetch)
User Profile Page
VideoZine is the First WP Theme that comes with Favourite Videos Playlist, Watchlater Videos Playlist and Auto Playlist for Video Posts With Ajax Support
See the Screenshot below User Profile Settings screen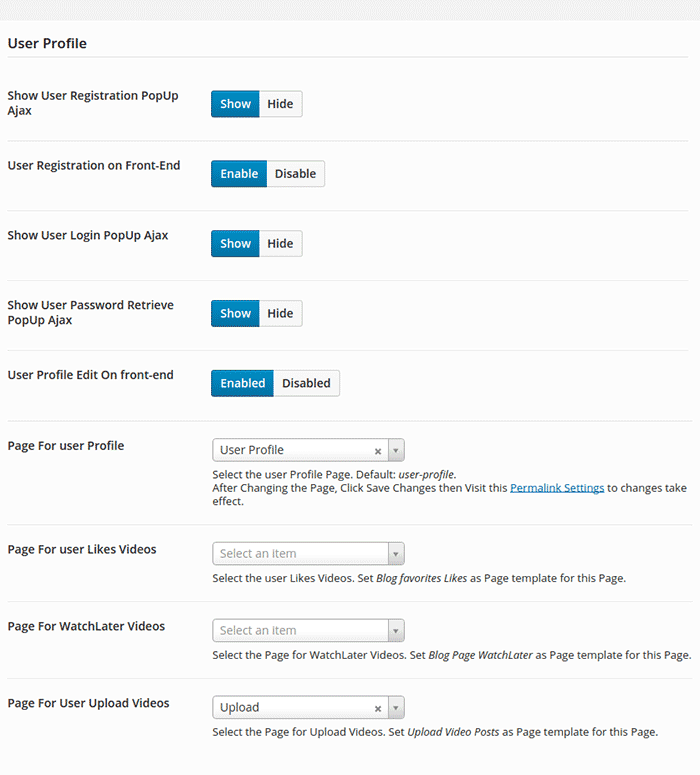 VideoZine has the Awesome Front-end user Profile Pages. Your users can edit their profiles from the front-end of the site. Also, the User Profile page will show their Favorite liked videos, Posts and Watchlater videos as Playlist.
See the Screenshot below for User Profile Page screen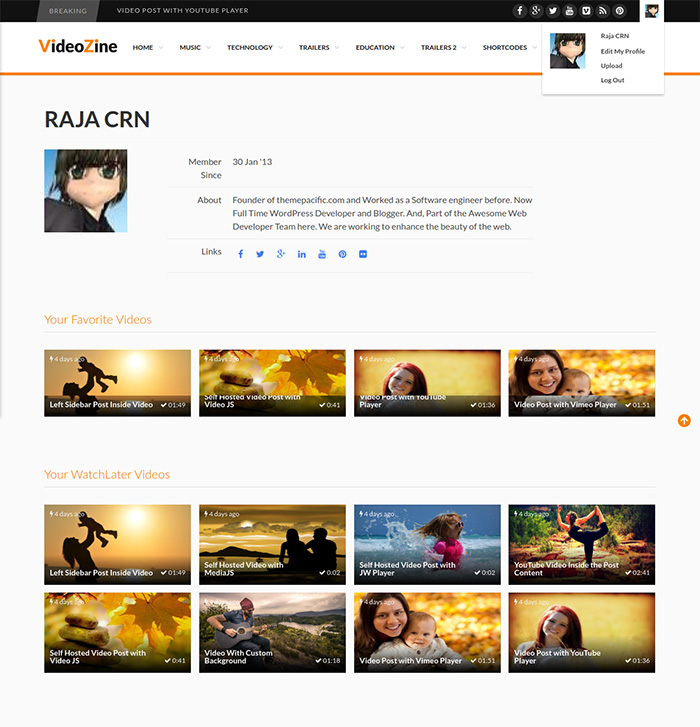 See the Screenshot below User for Profile Edit Page screen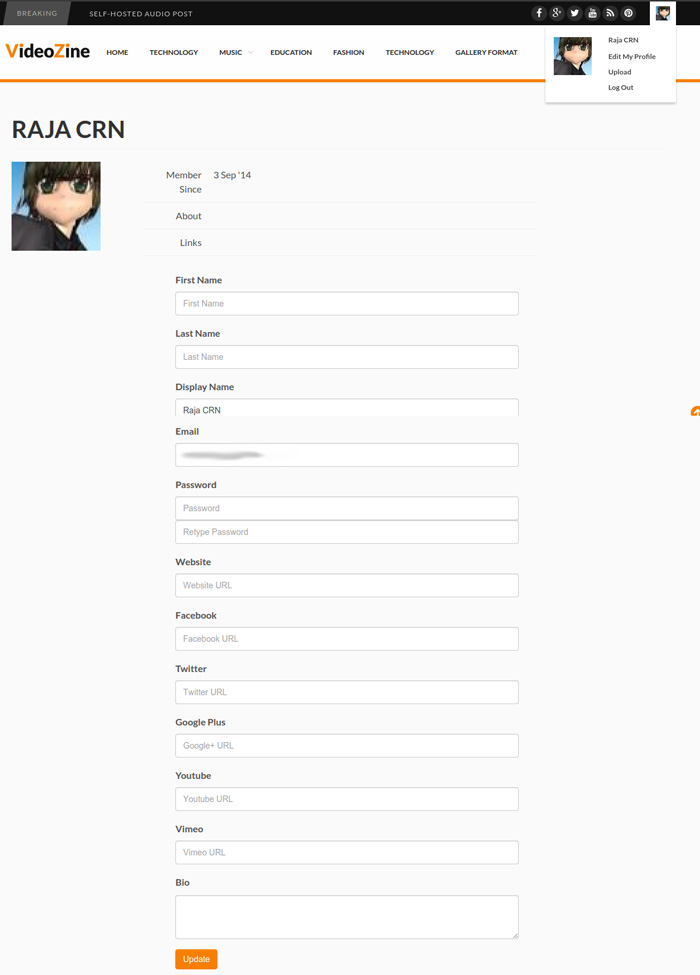 User Profile Page Creation
By default, user profile page will be created automatically. Otherwise, You have to create it manually.
Create a Page (WP Dashboard > Pages > Add New)
Assign a 'User Profile' Template under the page attributes section in the right side of the WP editor
After the Page creation, Visit the Settings > Permalink Settings page to enable the Pretty link for the User Profile page
Example: This Demo Profile page for VideoZine Site, http://demo.themepacific.com/videozine/user-profile/demo/
However, only the account users can access their own profiles. Visiting the above link will show you 404 or error message, if you are not a Demo User.
Using the Theme options Panel, You can change the user profile link slug.
Ajax Login, Register, Forgot Password
VideoZine Offers the many great features that includes the Ajax Login Pop-up, Registration and Forgot Password forms.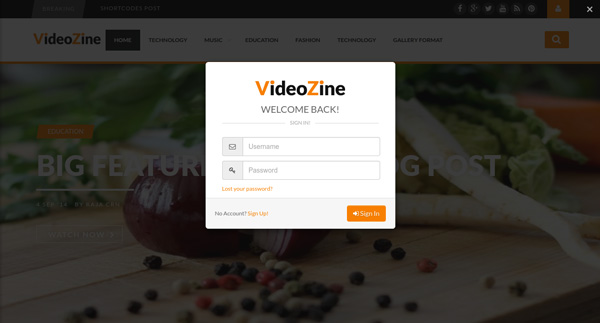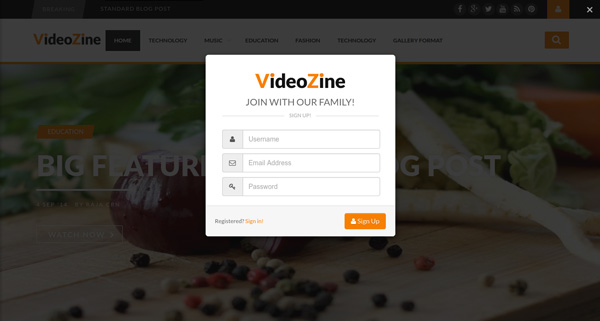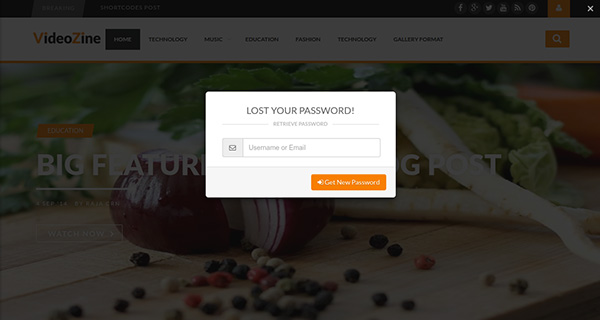 Your Site users Can create their own subscribers account from front-end using Stunning Pop-up forms with AJAX Support. Dont' need refresh the page. Just register and login to your site. You can disable the the user Registration from VideoZine User-Profile Options tab.
Each Subscribed user will have the dedicated User profile Page like YouTube users page.
WP Login Page Style and Subscribers Block
We've also added the useful feature that will block the subscribers accessing the WordPress Admin Dashboard.
Even if they logged in from using wp-login.php page they can't access the WP Dashboard
wp-login.php has the custom abckground styles with your logo uploaded in the options panel
Slider
The HomePage slider offers variety options to choose. You can show Recent Posts in slider, Category posts in slider or Create Your own Sliders using multiple Post and Page IDs
Go to VideoZine Settings Panel > Home Settings tab .
In HomePage Slider section, Turn On the Slider
Select a Category or choose Recent posts options to show latest posts in slider.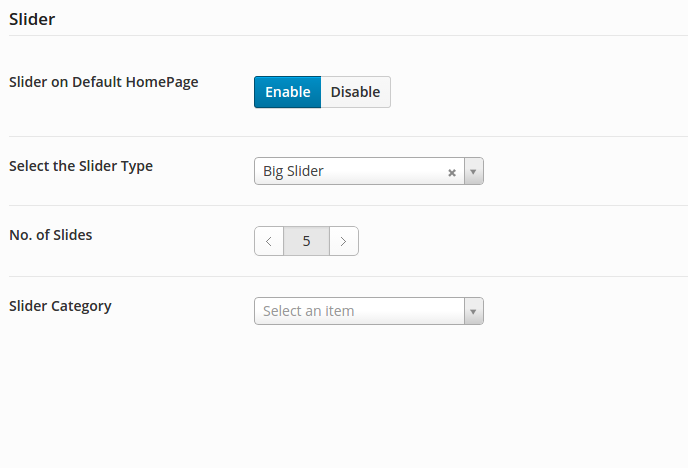 The sliders in the Page Builder Sections will not affect by the above settings.
Featured Images
Theme Uses the Images from Featured Images that is Sliders, Widgets, Posts all are using Featured image. You must set featured image for all your posts.
Site layout
Pages and posts are supporting 3 types of layout: Left Sidebar, Right Sidebar, Full Width
These layouts can be achieved using the WP Post Editor Page, options boxes.
Also, You can set the global layout types in the VideoZine Options pages. However, this will be overrided by the individual Post settings.
WordPress Multiple Pagination in Single Post
You can easily convert the Single Post in to multiple pages. To do that, switch text Tab in WordPress editor and add the following code to create multi page post
<!--nextpage-->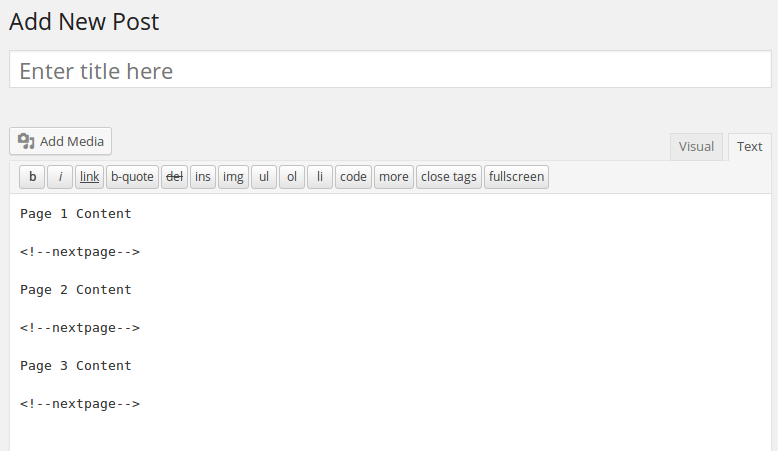 Add Google Analytics or any Tracking Code
It's pretty simple to add your Google Analytics code your site.
Copy the Analytics code and Go to WordPress -->VideoZine --> General Settings Tab.
Paste your Google Analytics or any tracking code in Tracking code Text box.
Click Save Changes.
Advertisements
Add an image Banner Advertisement
Advertisement Settings
The Ad panel supports 3 sections of ads. Footer section, Single Posts (Below Title, End of post)
In the VideoZine pro Settings Panel, Go to Advertisement Tab, Click the Show Button to enable each section banner or Ad code.
You can directly Upload your banner Ad Image 728 x 90 size or 468 X 60
You can also add the Adsense like Ad code too in Ad banner section
Add an image Banner Advertisement
Go to VideoZine Panel > "Ad Banners" tab
Three types of Ad sections available :Footer Ad, Single Post Ad (Top, Below)
TO show Ad section, Click Show
Upload Ad image via Upload Button
Enter the Ad Url in the Ad code Text Area
Add an Ad code (Adsense or any code)
Go to VideoZine Panel > "Ad Banners" tab
TO show Ad section, Click Show
Add the Ad code like Adsense code
Click 'Save Changes'
Widgets
We have include following Custom styled Stunning Widgets to improve the Blog design and User experience.
Recent Post With Thumbnails
Category Post With Thumbnails
Category Post With Thumbnails Col 1
Category Post With Thumbnails Col 2
Category Post With Thumbnails Col 2
Popular Posts With Thumbnails
Newsletter subscription Widget
Latest Tweets Widgets
Flickr Photo Stream Widget.
Facebook Fanpage Widget.
Google+ Circle us Widget.
Slide Tabs widget(Popular, Recent, Tags)
Slide Tabs widget(Views, Likes)
Featured Video Widget
Youtube Subscribe
120x90 Banner Ad
120x240 Banner Ad
120x600 Banner Ad
125x125 Banner Ad
160x600 Banner Ad
160x600 Banner Ad
300x250 Banner Ad
728x90 Banner Ad
In Widgets Page,
Drag and Drop our ThemePacific Widgets in Appropriate Sections.
All Our Widgets will have "tp" prefix. with bluish color title You can easily identify them.
Save the Widget
Footer
Footer comes with 3 footer blocks. In these 3 footer blocks you can show WP widgets. Just drag and drop the widgets from widget panel to Footer Block1 and Footer block 2 and Footer block 3.
Each Footer Block supports multiple widgets. You can show many widgets in each block.
Right-to-Left Language Support
A written language is Right-to-left when its script flows from the right side of the page to the left.
We've added the support for RTL in this Video theme.Now the Arabic, Hebrew Languages are supported in our VideoZine WordPress Theme. If you have installed the RTL version of WordPress, this theme will automatically change the layout to support RTL.
See the Screenshot below: (Click the Image to get Full Size Image)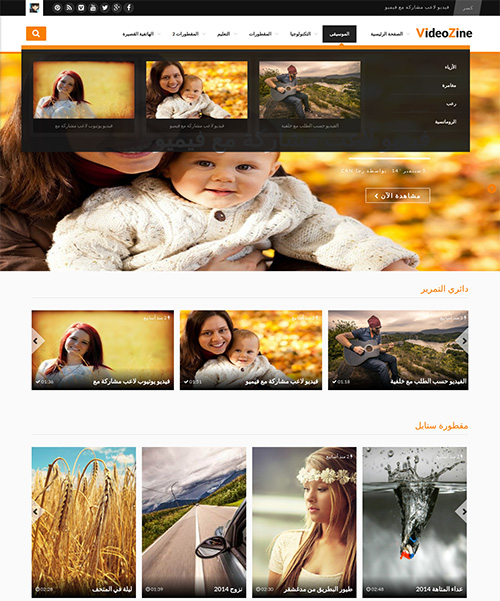 Localization
This theme has localization support by including .po and .mo files. So that You can utilize this and translate to your language by using the POEDIT Application.
This theme has language files in Languages folder inside VideoZine Theme folder.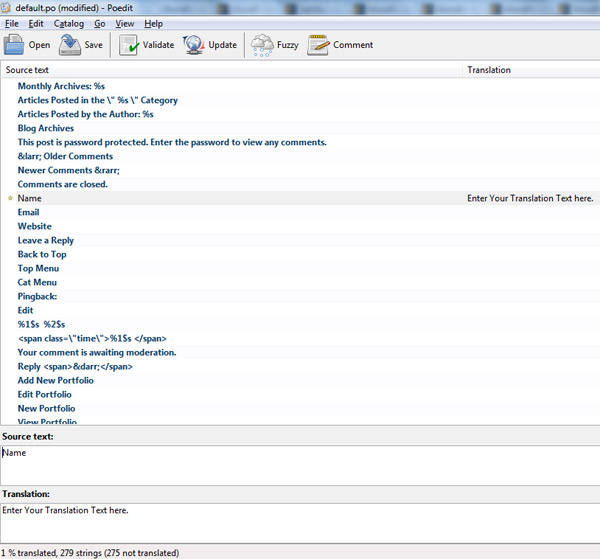 Follow the instructions to translate this theme,
Step 1: Download POEDIT Application and install the same.
Step 2: Find the videozine.pot file in the Languages folder of VideoZine Theme Theme. open this file using POEDIT Application.
Step 3: Just click the text you need to translate and enter your translation in the specified window.
Step 4: Save the .po file with your language and country code.

For example, if your language is French and France is your country of residence, your code will be fr_FR. Get your country and language codes by using the links. Your .po file should be saved like fr_FR.po. Your .mo file will be automatically created.

Step 5. Next edit your wp-config.php file in WordPress directory.

Find the following code in wp-config.php
define('WPLANG', '');
and replace with your country and language name like example i said.
Example:
define('WPLANG', 'fr_FR');